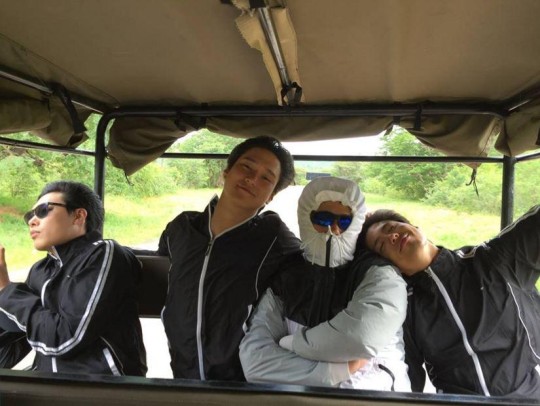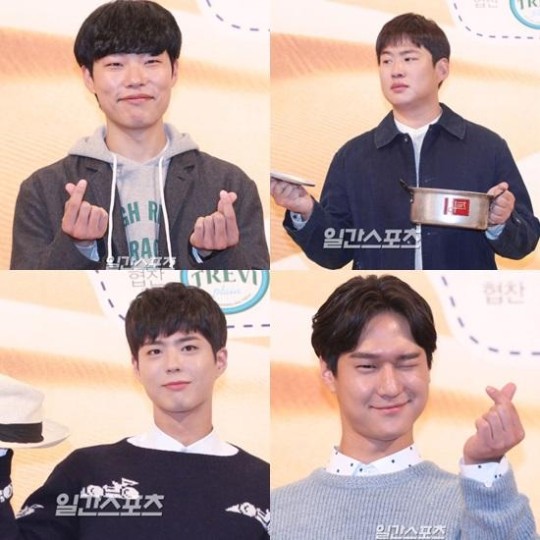 Cook Ahn Jaehong
Dependable Ryu Junyeol
Money handling Ko Kyungpyo
Maknae Park Bogum in charge of aegyo
[Naver: Ilgan Sports]
'Youth Over Flowers Africa' 4 guys with 4 colors that all serve a purpose
1. [+2315, -37] Their personalities are so similar to their characters in 1988 ㅋㅋ
2. [+1802, -50] They really are the 4 guys with 4 colors~ Such a dreamlike combination!! Looking forward to it...
3. [+1701, -70] I'm thankful that we were able to see all four of their charms!! I want the maknae to hurry meet up with them so they can officially start their trip~ I bet it will get even more fun
4. [+1505, -38] It's nice that we got to see this thanks to PD Na!
5. [+1493, -105] All four were bursting with charms~~ I'll be looking forward to this week's episode~~ I want to hurry see maknae Bogummie~
6. [+632, - 25] Seriously the best edition yet ㅋㅋㅋㅋ It's really making me curious about the cinematography of Africa and it's even better because it's really about the youth
7. [+628, -27] Youth Over Flowers is always good. I guess this is why everyone's crazy about PD Na. He makes it fun for the viewers, memorable for the guests, and rakes in the viewer ratings for the channel. It's a win-win-win program.
8. [+519, -16] I hope to see a happy trip from all four
9. [+514, -15] I got disappointed because it only airs on Friday when I thought it airs on Saturday too. I was so used to the Reply 1988 schedule ㅎㅎ
10. [+500, -19] I watch it to see all four of their charms. Please tune in everyone.