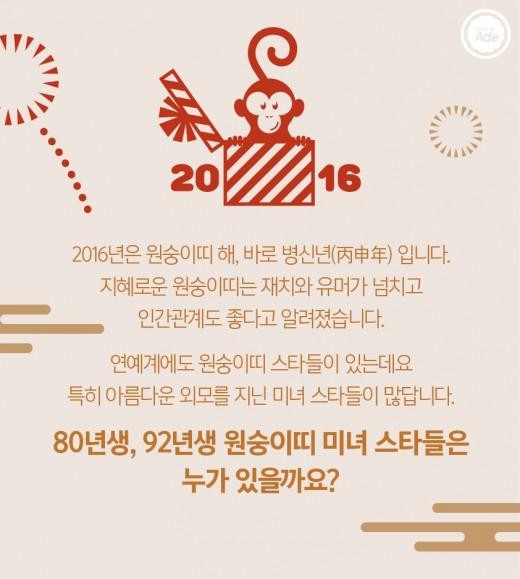 People born in the year of the monkey are full of wit and humor and are social.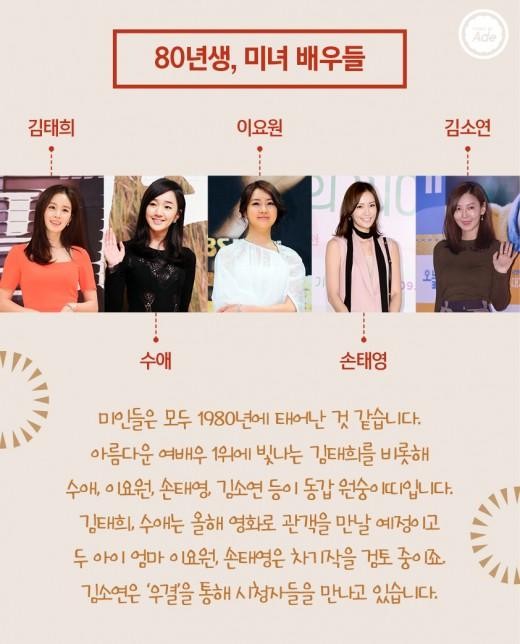 80-line actress beauties
Kim Taehee
Sooae
Lee Yowon
Son Taeyoung
Kim Soyeon
80-line all around beauties
Gong Hyojin
Lee Junghyun
Jang Yoonjung
Ok Joohyun
Jang Yoonjoo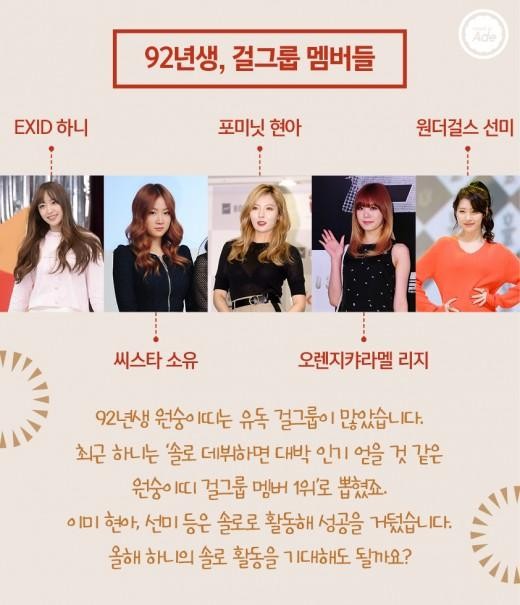 92-line girl group members
EXID Hani
Sistar Soyu
4Minute Hyunah
Orange Caramel Lizzy
Wonder Girls Sunmi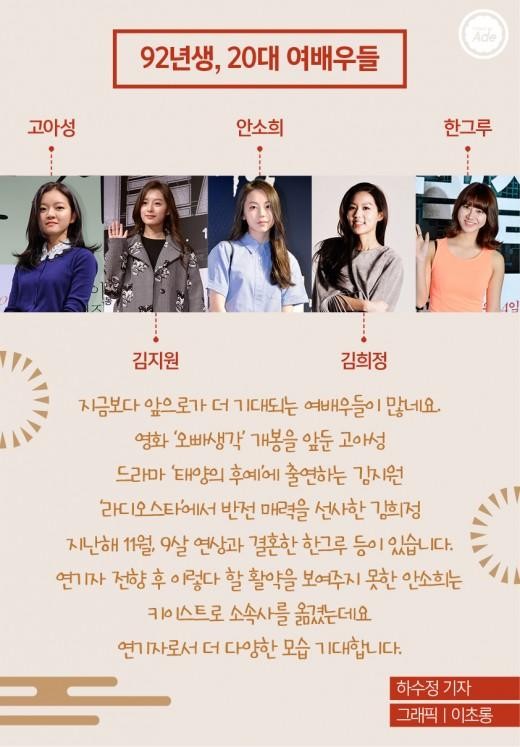 92-line actresses
Go Ahsung
Kim Jiwon
Ahn Sohee
Kim Heejung
Han Groo
[Naver: TV Report]
From Kim Taehee to EXID's Hani, 20 celebrity beauties born in the year of the monkey
1. [+787, -10] Hani and Kim Taehee are born in the same sign...? (12 years apart)
2. [+500, -12] Now Mandoo Sohee is considered an actress
3. [+400, -87] Where's '92er Girls Day Yura...Our Yura ㅠㅠ
4. [+135, -10] Happy New Years and I hope they all hit daebak on their promotions~~
5. [+190, -44] Where's our Byul...Moonbyul-ah...
6. [+33, -1] Wonder Girls Sunmi is way younger than I thought...
7. [+24, -2] What's with Han Groo ㅋㅋㅋ
8. [+23, -2] Sunmi and Soyu are younger than I thought
9. [+19, -1] I love the '92 line with Sunmi, Sohee, and Hyuna. Hyerim is also a '92er though. I hope everyone has a happy New Year