We don't stop just for Chuseok...'Full of schedules'
SNSD's Sunny: MBC FM4U 'Sunny's FM Date'
Super Junior's Kyuhyun, Yesung, Siwon: drama filming
SHINee: concert practice//Minho and Onew: drama filming, Jonghyun: concert preparations, Key: musical practice
f(x) Luna: 'In the Heights' musical performance
Sistar Soyu: promoting 'Shoulder' with 10cm
AOA: broadcast schedules
CNBlue: 'Cinderella' promotions, concert preparations
BIA4 Gongchan: webdrama
April: broadcast, fan meeting, etc.
UP10TION: broadcast, fan meeting, etc.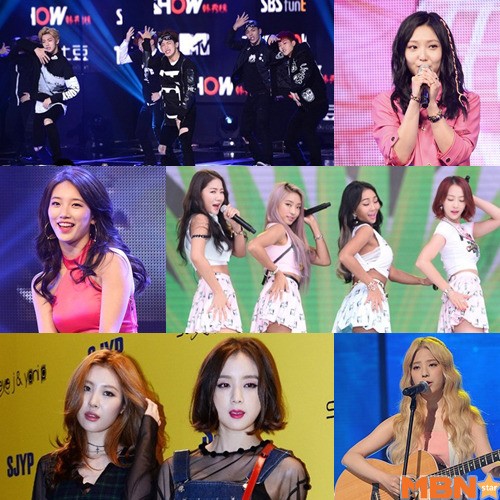 Spending time with family on Chuseok...'Homebound'
Juniel
Sistar Bora, Hyorin, Dasome
Monstar X
Wonder Girls Hyerim, Eunmi
Baek Ahyeon
Miss A Suzy, Min
B1A4
Oh My Girl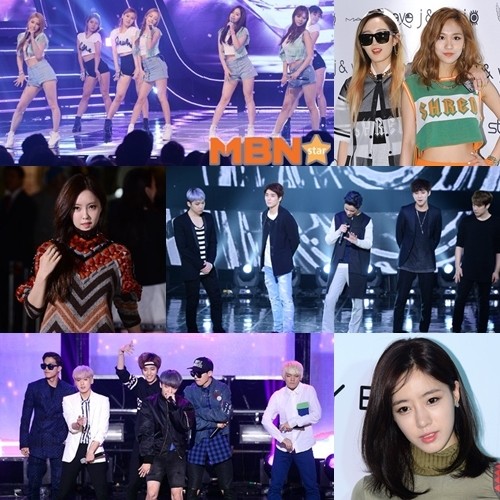 Schedules overseas
FT Island: Where's my PUPPY tour, concert
SHINee: Thailand concert, Korean broadcast
Kara: Japan concert tour
Miss A Fei, Jia: Hong Kong schedules
T-Ara Eunjung, Hyomin: Brunei for MBK cosmetics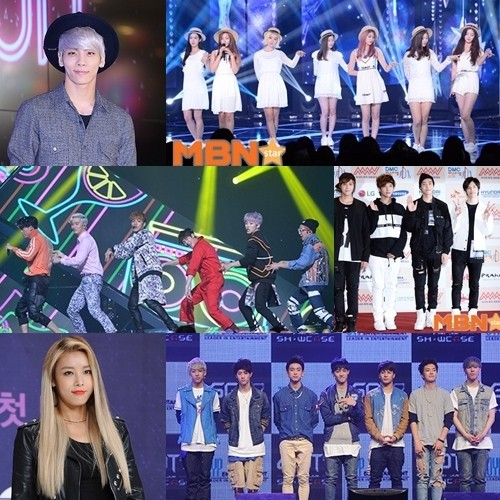 Perfecting stages...'Practicing'
2PM: concert preparations
GOT7: MAD album release, comeback preparations, showcase practice
Wonder Girls Yubin: practice for 'Unpretty Rapstar'
N.Flying: practice
B1A4 Sandeul: 'Cinderella' practice
DIA: practice
--
[Naver: MBN]
What's everyone doing?...Schedules VS Break VS Practice
1. [+573, -17] Let the kids rest...
2. [+457, -12] If they're not going to get paid a lot, then just let them rest. Celebrities are human too.
3. [+386, -8] Hope everyone has a safe, happy, and peaceful Chuseok.
4. [+356, -19] I guess idols do really suffer a lot as well
5. [+251, -6] Have a fun and weight-gain free Chuseok everyone ㅎㅎㅎ
6. [+35, -7] You think they're the only ones working? There's a lot of non-celebrities working too.
7. [+21, -4] It's already hard enough to meet up with family so let's reserve the holidays for that. It's okay to just take at least one day off.
8. [+19. -4] Can you send them home at least for the holidays.......
9. [+16, -2] Chuseok programs have suddenly became idol programs
10. [+14, -4] What's with these people pitying and sympathizing with them ㅋㅋ Those 20 year olds are making more money than you'll ever make your whole life.. Who's calling who pitiful ㅋㅋ