[Naver: My Daily] 'SMTM4' Lil Boi actually found out to be a member of Geeks 'All Pass'
1. [+187, -2] Wow, Lil Boi is the best...
2. [+176, -3] It's more surprising how he didn't try to link himself...If Lil Boi's in this show, the standards have gone way upㅋㅋㅋ SMTM4 is getting more interesting.
3. [+151, -5] His speech and laugh is so cuteㅋㅋㅋㅋㅋㅋㅋㅋㅋㅋㅋ
4. [+140, -3] A rapper loved by other rappers...
5. [+71, -3] Yo~~~~~Boi
6. [+9, -1] Everyone seemed to be focused on Song Mino, but personally, I feel like Lil Boi is a more stronger contender to win.

[Naver: TV Report] 'SMTM4' The world is big and so is the amount of good rappers
1. [+5833, -346] Song Mino was so good.
2. [+4621, -344] Song Mino is jjang!!!
3. [+4295, -283] Song Mino was pretty good, though???ㅎㅎ
4. [+4479, -474] Black Nutㅋㅋㅋㅋㅋㅋㅋ He's seriously the best.
5. [+3318, -260] Why was Vernon..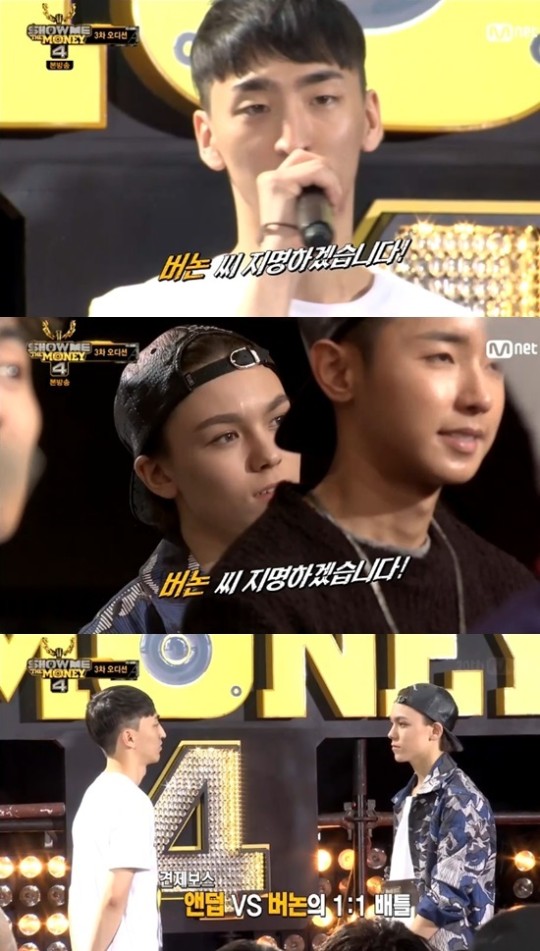 1. [+758, -59] This just looks like a show where they have kids fight against each other.ㅋㅋㅋAs expected of Mnet.
2. [+765, -73] He just wanted to go against Vernon as an excuse to avoid the other rappersㅋㅋㅋㅋㅋㅋ
3. [+605, -80] Rather than saying Vernon did really bad, he just seemed to not be into it? I don't know if the preview is misleading, but it seemed like Andup was going to get crushed. As expected of Mnet..
4. [+587, -215] There must be a reason San E and Verbal Jint passed him. People didn't recognize Jung Sangsoo's talent as well but now he's really good. Let's not bash him just because he's not doing well in the 2nd round. Also, Andup should stop dissing idols.
5. [+415, -145] It was a bit of a shame how Vernon couldn't show his all, but just like the preview showed, he's going to be good. Vernon, hwaiting!
6. [+149, -8] Vernon really did bad for this round...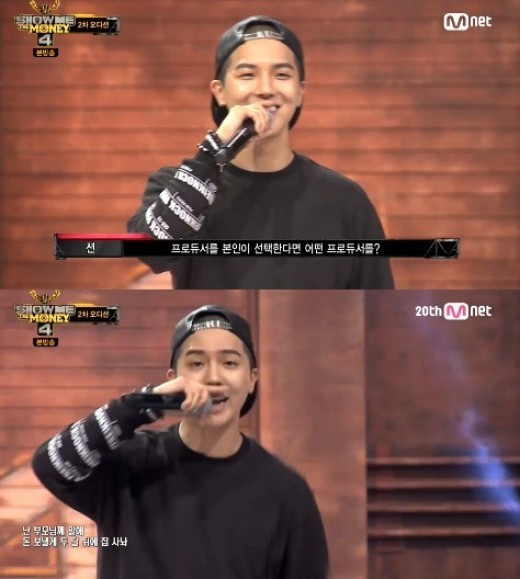 1. [+3202, -49] I seriously got goose bumps.. I agree that he's a strong contender for being the winner.
2. [+2692, -40] I seriously acknowledge him. He's the best.
3. [+2648, -46] His class is seriouslyㅎ ㄷ ㄷ There's nothing to bring him down on even if you wanted to.
4. [+2337, -34] He's so freaking good.
5. [+2201, -55] Honestly, his gestures were off.... ㅋㅋㅋㅋ But he dominated everyone with his rap. Song Mino's cool.
6. [+679, -18] Speaking objectively, he's better than Bobby. Everything, from the way he delivers his rap.
7. [+631, -7] It won't be a surprise if he wins. He's freaking good. Everything including his voice is strongㅋㅋㅋㅋ

1. [+3435, -46] He must be really embarrassed in front of his juniors...Have strength.
2. [+2760, -174] Vernon passed but P-Type was eliminated..
3. [+1917, -36] Hul...
4. [+1770, -29] Hul, what a serious reversal...
5. [+1559, -34] This is so shocking....
6. [+715, -92] Ah, but Song Mino really raps well...I wanted an unpopular rapper to win, but he really is good...
7. [+621, -9] In Round 2, Basic, Lil Boi, Song Mino, Black Nut did much better than the rest.ㅋㅋㅋ It's a shame for P-Type. ㅜㅜ
8. [+519, -18] The lyric mistake...ㅠㅠ I feel like he came to SMTM thinking of it too easily... What a shame, seriously.
9. [+496, -4] It's only right for him to be eliminated because he messed up twice, but...ha...man....
10. [+396, -15] Good job, Mnet. Let's keep the editing this way.