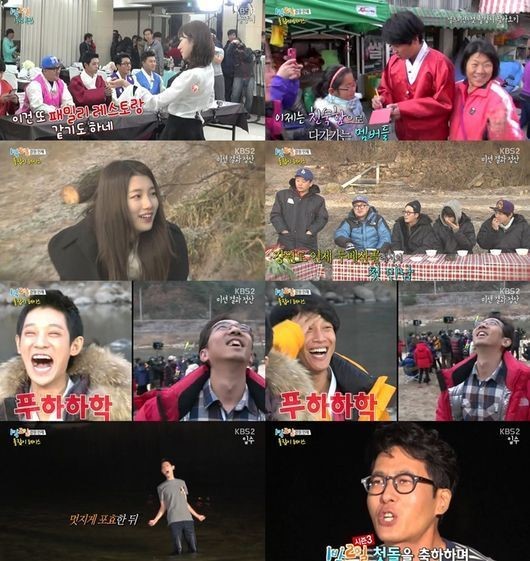 [Naver: OSEN] (Yesterday's TV) Already a year since season 3..casting that is a 'work from the gods'
1. [+2520, -64] It's such a relief that Yoo Hojin PD is the one leading '2 Days 1 Night'.
2. [+2041, -72] That's the strength of PDs....season 2 failed because of the PD
3. [+1829, -54] What's for certain is that this season is 100 times more fun than season 2

ㅋㅋㅋ
4. [+1781, -67] Although it can't match up to the first season, I like it because it still encloses the old '2 Days 1 Night' feel. More than that, it revealed Goo Taengie hyung's (Kim Juhyuk) variety skills.
5. [+1369, -48] Why is it getting more fun the further it goes on

ㅋㅋㅋ

ㅋㅋ

[Naver: TV Report] '2 Days 1 Night' A Pink's entrance, 'In awe'...as if meeting their separated family
1. [+3585, 679] A Pink is the truth. Good good.
2. [+2895, -336] They're really liking it

ㅋㅋㅋㅋ

I really like all of the '2 Night 1 Days' members. It's so fun

♥
3. [+2486, -425] Ah

ㅋㅋㅋㅋ

I like A Pink!!!!!
4. [+2303, -387]

ㅋㅋㅋㅋ

I'm really enjoying seeing them a lot these days. Also, congrats on placing 1st!!

♡
5. [+199, -37] When Eunji felt sorry and asked about the wallet(?)

ㅋㅋㅋㅋㅋ

How nice of her

ㅋ