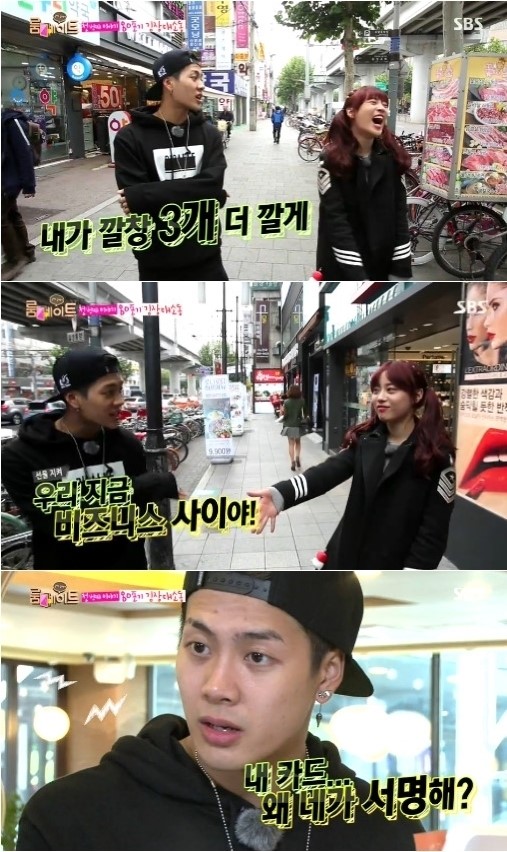 [Naver: OSEN] 'Roommate' PD: "I didn't know Jackson and Huh Youngji's chemistry would become like this"
1. [+252, -48] All the articles about Huh Youngji are the same. Aren't you sick and tired of it part timers?
2. [+219, -33] Chemistry my butt. Just leave Jackson alone.
3. [+207, -39] Roommate as a whole is just boring
4. [+185, -42] I can see them hinting at a love line. Sigh...
5. [+125, -10] Huh Youngji saved Kara by herself; her being a member is a work from the gods. I don't even remember Nicole or Jiyoung anymore. It's always the same words with the same I.D.
ㅋㅋ
6. [+99, -7] I watch because I like the combination of Lee Gukjoo and Sunny. A love line is disgusting..
7. [+93, -17] I watch for Sunny. Jackson and Lee Gukjoo are also nice to see but Huh Youngji and her laughing with her mouth wide open doesn't amuse me.
8. [+80, -14] Why don't you guys change the program's name. How about copying 'We Got Married' by changing the name to 'We Live Together'??