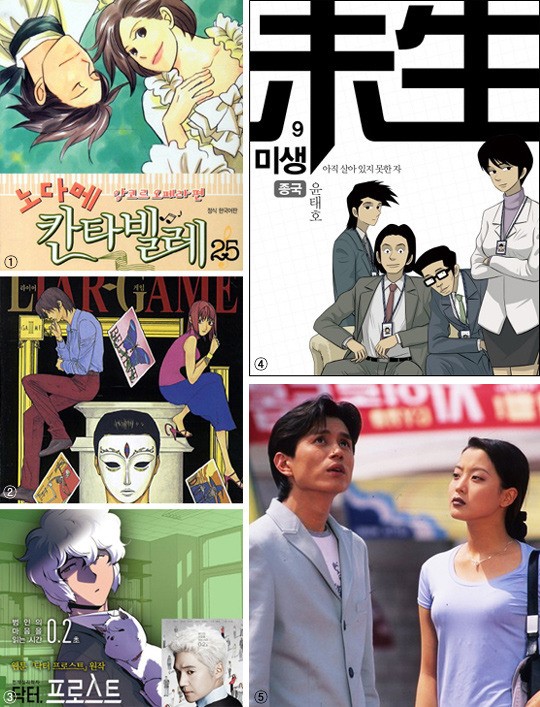 [Naver: Joseon Illbo] Manhwas are taking over dramas
'Damo' (2003) 'Goong/Palace' (2006), 'Tamra, the Island' (2009) are all manhwa adaptations that succeeded without any makjang (
over exaggerated, dramatic, cliche)
plots.
The trends right now are webtoons. 'Scholar Who Walks the Night', 'Jekyll and Me', 'Cheese in the Trap' are all webtoons that are expected to be made into dramas.
1. [+2267, -153] Good: Misaeng. Bad: Nodame Catabile..
2. [+1982, -68] Instead of making sloppy remakes of Japanese mangas, let's just stick to remakes of Korean webtoons. These days, they don't fall short to the Japanese ones.
3. [+1316, -78] Next year is 'Cheese in the Trap'
♥♥
I'm totally anticipating it!! Who exactly will be casted as Yoojung and Inho!!!!
4. [+994, -32] It's a relief webtoons are at least doing well but I hope manhwas do well too... there hasn't been a manhwa that hit daebak after Park Sohee writer's 'Palace' (Goong). I hope webtoons and manhwas can all succeed!!!