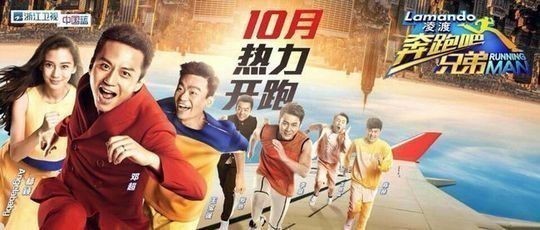 [Naver: OSEN] Chinese 'Running Man' 1st place in viewership ratings 'syndrome'
1. [+4460, -81] Is it because China is so big that the first place in viewership ratings is only 2%?
2. [+3702, -48] SBS must make a lot of money off of 'Running Man'

ㄷㄷㄷ
3. [+2997, -256] These days, the Korean 'Running Man' is so fun

ㅋㅋㅋ

It seems like 'Running Man' is going worldwide..it's really popular in France as well
4. [+2266, -28] 1st place is 2.489

ㄷㄷ
5. [+1508, -73] I see~ (10 letters)
-Am I the only one that doesn't get it...
-Isn't that referring to 'Abnormal Summit' Zhang Yuan's phrase?
-Zhang Yuan's comment

ㅋㅋ
6. [+230, -11] 'Running Man' was really unpopular in the beginning and was in danger of being canceled but now, well.. it represents Hallyu entertainment...variety shows in SBS failed this year so I think 'Running Man' deserves the Daesang award
7. [+206, -4] You idiots, they didn't steal it. It was done formally through payments. If we're comparing it to something in our country, it's like SNL so there is no problem at all.
8. [+200, -9] I live in China, I see a lot of people watching the Korean 'Running Man' on the subway
9. [+175, -2] Running in 'Infinite Challenge' and
persevering
on 'Running Man'
ㅎㄷㄷㄷ
...Yoo Jaesuk is a wall
10. [+164, -4] The episode that ranked first place was when the Korean members guested on it