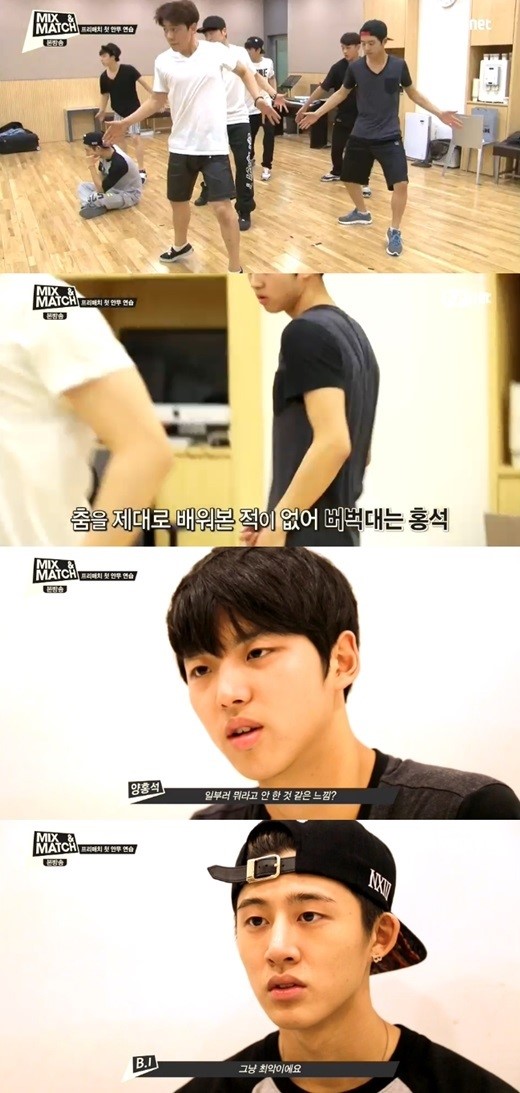 1. [+550, -63] He can't even dance so how did he get in..seems like getting into YG have gotten easier?
2. [+516, -47] What's the point of this program.. no matter how much I think about it I think it would have been fine to debut the 6 just as they were, so why make such an effort in doing this kind of program? Did anything good come out of letting everyone know of the Illjin trainee that sexually assaulted and to let his image go down the drain? Maybe B Team should just move to another company after their contract ends.
3. [+414, -41] Even for someone like B.I., it's just too much for him to be the leader
4. [+317, -23] I don't know if it's because his personality is normally timid or it's because of the attitude that the competition brings out in him.....
5. [+152, -9] Of course, he has been a trainee for 2 weeks
ㅋㅋㅋ
He hasn't even learned how to dance yet so what is Yang Hyunsuk doing. What was he thinking?..freaking frustrating
6. [+132, -13] Everyone's having a hard time in their own way, but the more I see B.I., the more I feel he's amazing. At his young age..even though we get to see him because of Bobby.
7. [+104, -3] I don't think he's a bad kid but his skills are a bit... I hope he just grits his teeth and works hard
8. [+107, -9] How can someone who can't dance keep up with someone with 2~3 years of experience? Not even Michael Jackson would be able to even do that. He needs time and experience to keep up.

1. [+2035, -53] Bobby is so cool~~~~!!

♥♥♥
2. [+1952, -50] Freaking Bobby, he's fu*king cool. Gives me the goosebumps when he raps

ㄷ
3. [+1802, -51] He's just too cool......KimBap
4. [+1561, -152] But the kid who acts is better. He seems to have a good personality and he'll fit in with the team well.
5. [+1357, -102] Don't just sit there laughing, please just debut the 6 of them.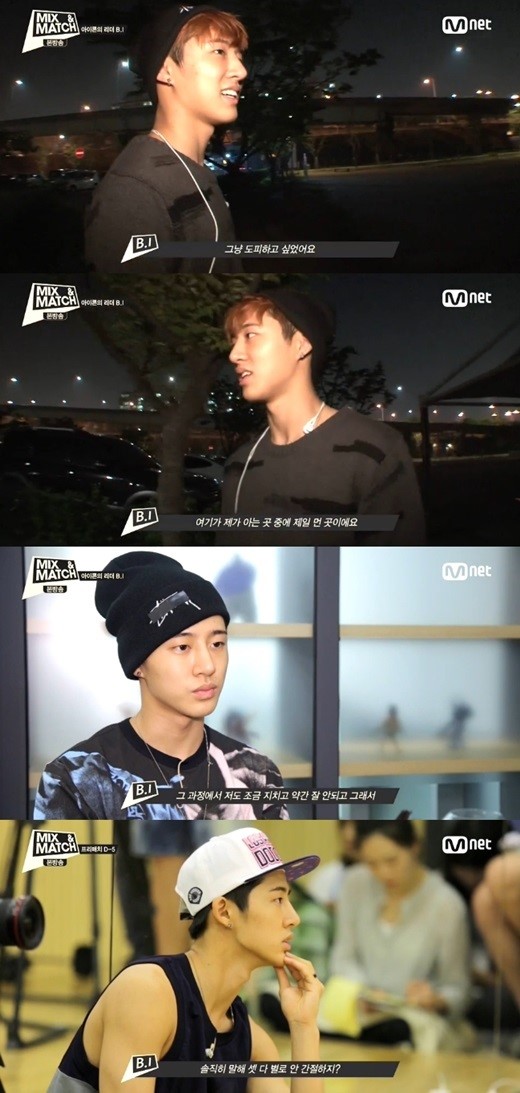 [Naver: X Sports News] 'Mix and Match' Bobby, a pitiful 'special leader's' wandering
1. [+2152, -46] Before a leader of a team, he's just a normal 19 year old son
2. [+1853, -49] I feel really bad for B.I.....
3. [+1593, -40] If you work hard now, it will pay off in the future
4. [+1444, -57] B.I., you're already the best. Don't be tired. Today, I choked back my tears as well.
5. [+1363, -41] Watching this yesterday made me sad....He's still 19

ㅠㅜ