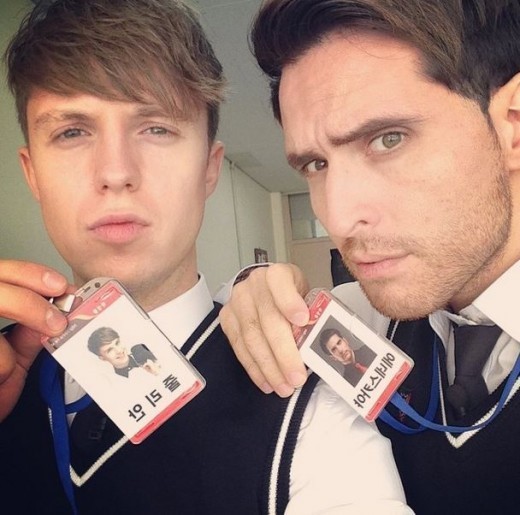 [Naver: TV Report] 'Abnormal Summit' Julian-Enes..."'I'm Going to School' casting"
'I'm Going to School' is a variety show from JTBC where the cast goes to school throughout the week as regular students.
M.I.B.'s Kangnam and comedian Park Myungsoo are also expected to star in the show from the 22nd to the 24th.
1. [+1651, -22] They're doing well

ㅋㅋㅋㅋㅋ

What good news, such good news~~

ㅋㅋㅋㅋㅋ
2. [+1064, -31] I'm looking forward to Enes
3. [+923, -19] Ah, I really like the both of them

ㅠㅠ

I hope they can keep coming out on broadcasts like this. Hwaiting to all the Abnormal Summit members

♡♡♡♡
4. [+760, -18] They're wearing school uniforms, amazing

ㅋㅋㅋ
5. [+572, -16] I love them

ㅠㅠㅠㅠㅠㅠ
6, [+108, -3] Teacher, in Turkey, there's a saying.......
7. [+101, -3] Enes will definitely be a misbehaving student, I feel like he'll be scolding the teacher

ㅋㅋㅋㅋ

talking about Turkish proverbs

ㅋㅋㅋ

For sure he'll take hold of the class leader role

ㅋㅋㅋ

Julian has a bright personality and is cheerful so he'll fit in well with the students. Myungsoo will probably be caught napping

ㅋㅋㅋ
8. [+78, -2] It would be fun if Tyler went too

ㅋㅋㅋ
9. [+75, -1] I just see Enes as a Korean person now.
10. [+64, -0] They probably won't be needing teachers for English class